Intellectual property (IP) barrister and specialist Scott Farnsworth has developed and launched a new and innovative 'pay-as-you-go' online service that provides flexible and personalised IP legal documentation, expertise and support.
The IPdoxx service is ideal for early-stage and entrepreneurial businesses with complex legal needs and enables businesses to create personalised legal documents, tailored to manage their IP needs, with specialist IP legal advice from one of the region's top IP law specialists.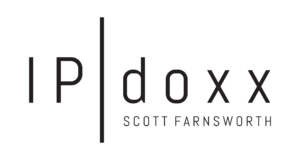 Scott Farnsworth explains: "More than 90 pre-prepared, user-friendly template documents are available, each explaining a different IP scenario and including guidance on how to complete those parts of the documents that require additional information, and the types of information needed, so that business owners can rest assured they are fulfilling their IP legal requirements and seek to develop and grow their businesses."
The service is already popular across different sectors within the East Midlands region, with its suite of templated documents proving invaluable for growing SMEs: "IPdoxx offers significant cost savings when compared with the cost of services from traditional law firms and other online legal document providers," says Scott. "Early-stage businesses will frequently have a need to set up legal documents of their own, often for their own peace of mind but also when faced with a request from more established businesses to do so.  The real driving forces behind IPdoxx are easy to use and low cost IP documents under one roof."
"IPdoxx provides a 'pay-as-you-go,' fully flexible solution which gives growing businesses the confidence that they are not going to be exposed to high legal fees, whilst allowing them to gain access to approved and reliable documents that they can place their full trust in."
Scott has developed the IPdoxx service to address a clear need in the market: "The service is founded on in-depth legal knowledge and expertise, experience, and supported by bespoke and focused advice for clients with more complex, technical legal needs," he says.
To further information about IPdoxx, visit the dedicated page here.